Large view of images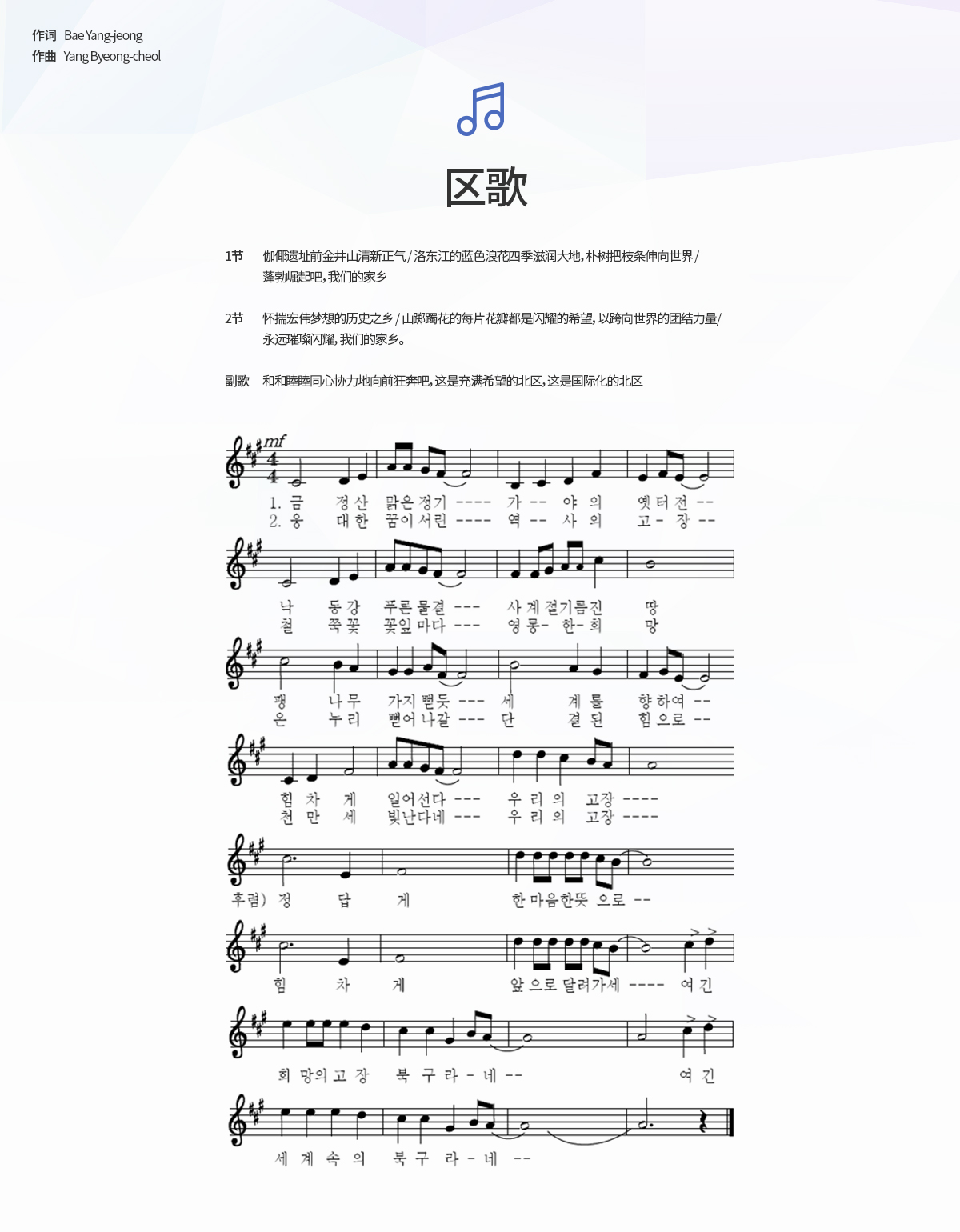 WordsBae Yang-jeong
MusicYang Byeong-cheol
1st Verse Clean spirit of Mt. Geumjeong, ancient town of Gaya/Blue stream of the Nakdong River, fertile land in all seasons, strongly rise toward the world like the spreading branch of the hackberry. Our hometown!
2nd Verse Historic town with grand vision/ Brilliant hope on each petal of the royal azalea, unified power spreading in all directions/Shine forever, our hometown!
3rd Verse Take a powerful step compassionately with one accord. It is Buk-gu, the town of hope. It is Buk-gu in the world.